Lothian's Charity of Choice
Lothian is delighted to announce that mental health charity, Support in Mind Scotland, has been chosen as the company's Charity of Choice for the next two years.
Support in Mind Scotland are Lothian's second Charity of Choice, after its two year partnership with Macmillan Cancer Support came to an end last year. Support in Mind Scotland will be gifted a specially designed bus to carry their messaging, which Lothian will use on services across Edinburgh and the Lothians.
Support in Mind Scotland specialise in helping people with mental health issues. The charity's main aim is to improve the quality of life for anyone whose mental health problems or mental illness has a serious impact on their lives. The charity supports 1,300 people each week across a wide range of services.
In their Broughton Street base at The Stafford Centre, Support in Mind Scotland runs free music lessons, a mental health radio station, as well as hosting arts and crafts groups. The charity also organises weekly walks around the Lothians, promoting a healthier lifestyle as well as improving mental health.
Lothian's 2500+ strong workforce chose Support in Mind during a staff vote across all of the company's sites.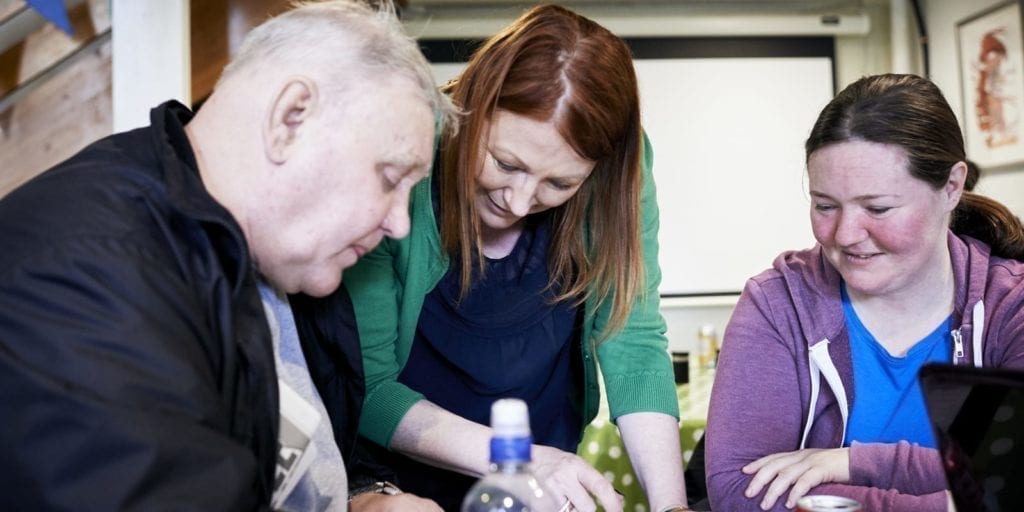 Helpful Support in Mind Scotland services and contact numbers
Support in Mind Scotland
Find out more about Support in Mind Scotland and learn about services in Edinburgh and the Lothians.
Questions about mental health?
Support in Mind Scotland offer a National Information Service which can sign-post you to the local support that will most fit your needs. Their National Information Service is open Monday to Friday from 9am-3.30pm and you can call for advice on 0300 323 1545.
Need help in a crisis?
If you need an ambulance call 999.
The Samaritans helpline is 116 123 and is open 24 hours, 7 days a week. Calls can be made anytime, from any phone. All calls are confidential.
The Breathing Space helpline is open Weekdays: Monday-Thursday 6pm to 2am and Weekends: Friday 6pm-Monday 6am – All calls are confidential – 0800 83 85 87
If your GP is not available, you can call NHS 24 by dialling 111
You can also call the police, your emergency social work team or emergency community mental health team.
Help for families and carers
Support in Mind Scotland operates a number of Carers' Support Groups throughout Scotland, and also a Caring Connections Project for carers (family/friends) of people being treated within forensic mental health services throughout Scotland. Find out more here.
How to get involved
There are lots of ways you can show your support – from donating, fundraising, volunteering or becoming a member. Learn more here.